12 years in the industry and the largest selection of wood within 100 miles. We offer milling services to your site. Large or small jobs, 1 log or 300, we can make it happen. We even make it possible for the trees from your property to add value to your next project. We have a Woodmizer LT40 Wide and a 48" wide bandsaw mill that cut logs up to 75' (if you have it). We arrive with all equipment and materials to get the job done. We have the resources, manpower and experience to handle any project.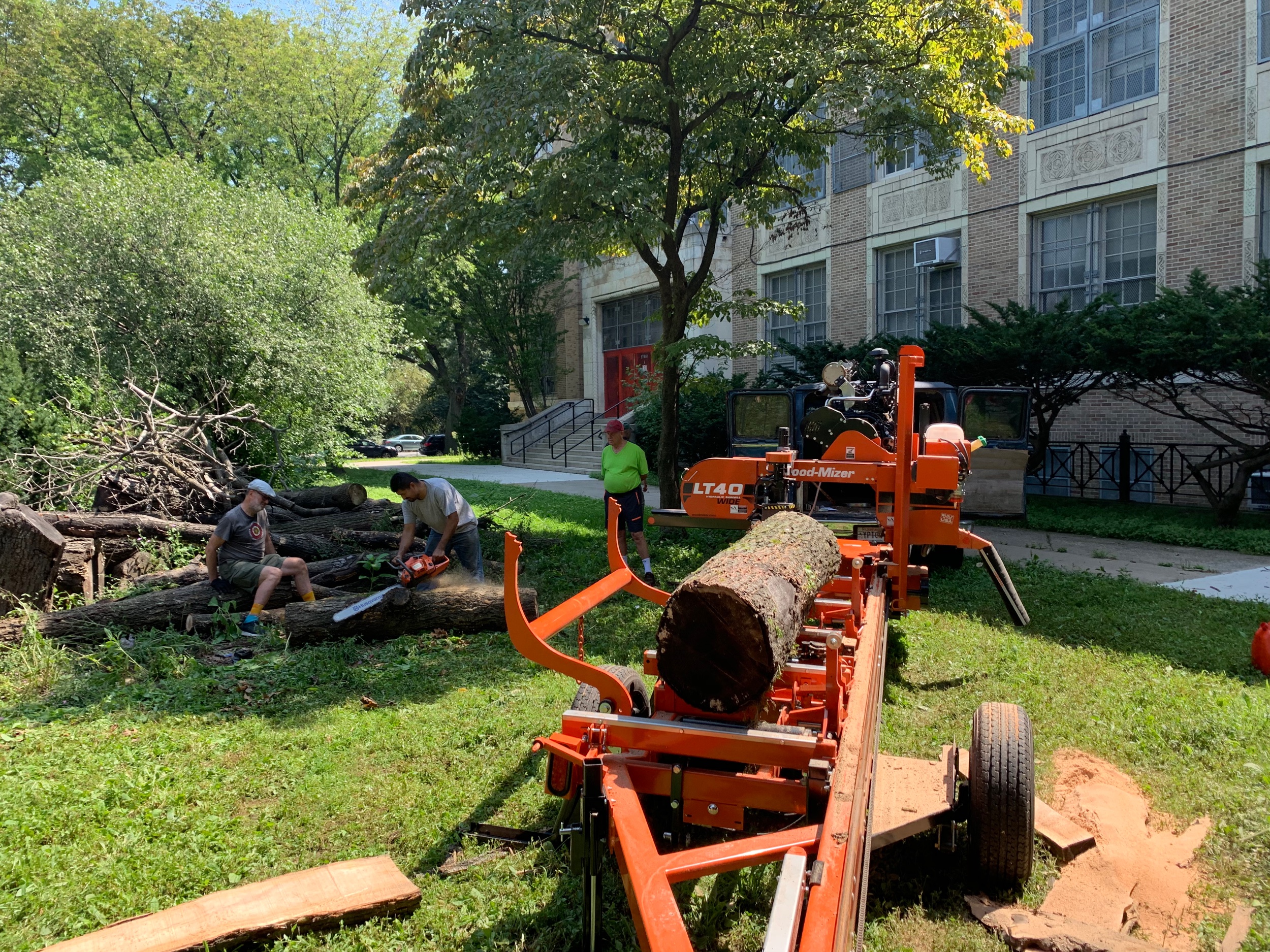 DeWitt Clinton High School in the Bronx
There is a community Garden group that saving the fallen trees.
On larger jobs we bring both mills over a hundred trees to be turned into furniture